Traut Companies
Location: 141 28th Avenue South, Waite Park, MN 56387
Call: 320-251-5090 or 800-728-5091
Hours of Operation: 7:30AM-5:00PM Monday – Friday
Emergency Service: 24/7/365
Traut Companies, formerly known as Traut Wells, inc. is not only an all-around Water Well Drilling Contractor with valuable expertise in providing services for Lawn Irrigation, Farm Irrigation, Residential, Domestic, Municipal, Commercial, Industrial, Environmental, Dual Rotary, Sonic and Geothermal Well Drilling. Our company also has many years of experience in drilling of any kind, including monitoring wells, peizometer wells, soil borings and ground-water, soil, mineral and geological exploration.
We not only drill the wells, but provide service on all water wells, pumps, pressure tanks, water tanks, lawn sprinkler systems, point-of-use water coolers and all water treatment systems. These systems include softeners, reverse osmosis (RO) units, and filtration equipment. We are experts at taking care of any smelly, rusty, hard water, and low pressure problems.
We also do lawn irrigation system start-ups and winterization blow-outs. We can help you conserve water, controlling your water bills with water management products like the evapotranspiration (ET) controller.
Traut Companies also has a full service State Certified Water Testing laboratory.
For all things water contact Traut Companies, we even sell bottled water by the bottle or the case.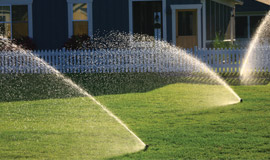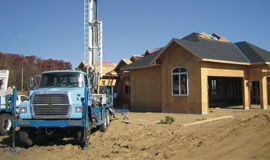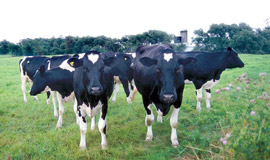 I want to thank you also for all the work you did getting my system ordered, set up, etc. I have never had such clear water. I don't know how it could help but taste great now. Thanks again.

J. Collins
It has been a week and the iron filter seems to be working well. We thank you for not only listening to our concerns, but deciding to bring them forward and responding to us with a very positive solution. Steve and Mike were very professional with the installation, taking care with the house, checking and rechecking, replacing where needed and providing me information when finished. Thank you to all, we will recommend you in the future.

A. & D. Hamann
I hired Traut Companies to do some irrigation wells for me. Traut Companies was able to locate the wells quickly, we found good water in a short amount of time. They did everything they said they were going to do. They recommended the size of the well that I needed and which pumps would work well. I would recommend Traut Wells for any irrigation or other farm or residential work that needed to be done.

D. Lochen
Traut Companies is the contractor for well drilling that I use. They have the technology, the background, the experience to handle any and all problems I've ever encountered. The people they have working are friendly, they don't leave a job site messy. They tell me how they're doing, where we find water, how much water. I would definitely recommend Traut Wells, they're the best of the best.

A. Buhs
It's important for a dairy herd to drink a lot of water because the more gallons of water they drink the more milk we get. We've worked with Traut Companies for about 35 years, they do all our well drilling and put our filtration system in. They found a high level of iron and manganese in the water which makes it not as palatable. Since we put the filtration system in we have a higher intake per cow per day. We're very satisfied with them, and we're very happy with their service.

D. Landwehr