Farm Irrigation
High quality farm irrigation systems from well to discharge.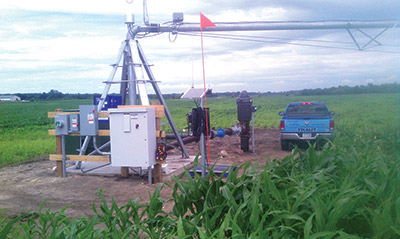 We can't predict the weather, so having an irrigation well and system in your fields is like having insurance. A properly installed irrigation system is your insurance policy, ensuring consistent crop yields, year after year. We customize each application to ensure greater efficiency through water management and less electricity using Variable Frequency Drives (VFD).
We have over 50 years' experience in well drilling and pump service. You can depend on the experts at Traut Companies to do:
test-drilling and aquifer location (we go beyond just locating potential aquifers by analyzing formation samples)
sand analysis for yield and screen sizing (these samples give greater accuracy in projecting potential well yields)
test well installation and test pumping
rotary drilling of production wells
Then we'll work closely with any pivot company you choose for the design and installation of the above-ground system.
Your crops can depend on Traut Companies… because you can depend on Traut Companies, Industry Leaders in Quality and Service.
Water Analysis and Treatment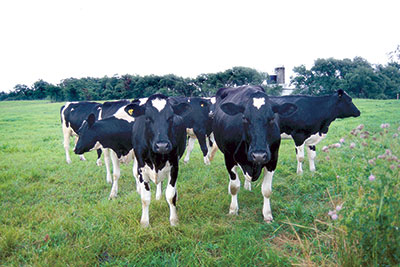 Farmers, if you are looking to maximize profits from your dairy, livestock or poultry operations look to Traut Companies to help you achieve that goal.
Traut Companies has earned a reputation as THE source in our area for solutions to water problems that may be keeping your animals from achieving their optimal production, or maintaining good health.
We will be happy to work directly with you, your veterinarian, nutritionist, or other industry professional to determine what water quality issues your operation may be facing and what water treatment equipment you may need to solve those issues.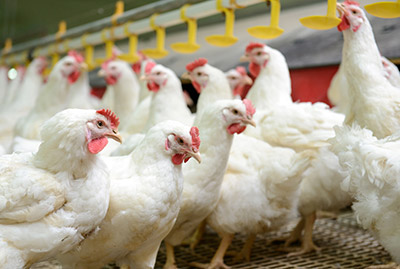 Maybe poor water quality is causing damage to your equipment resulting in expensive repairs or costly downtime. Traut Companies has helped all kinds of operations from just a few head to herd sizes in the thousands.
Contact Traut Companies today and join the many dozens of area farmers who have benefited from our expertise.

For more information call Jim at Traut Companies, (320) 251-5090 or (800) 728-5091 or email: jimg@trautcompanies.com