We at Traut Companies take safety very seriously. Our safety committee meets routinely to evaluate and discuss safety issues as they arise as well as inform and educate employees on how to safely complete their job duties with our ever changing working conditions.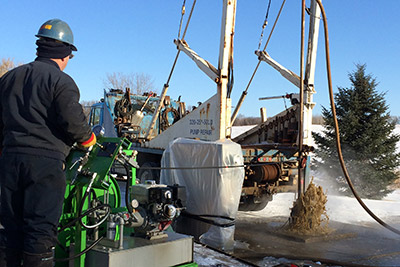 On top of our extensive in-house safety training, Traut Companies employees receive the following:
New employees complete the OSHA 40 Hour Hazwoper training course.
Existing employees complete an annual 8 hour refresher OSHA Hazwoper training course.
New and Existing Employees working at mining sites receive annual Mine Safety and Health Administration certification.
Traut Companies also partners with two of the most prestigious Contractor Management Services:
If you would like any further information on Traut Companies safety records, please contact Ken Huckenpoehler kenh@trautcompanies.com
Physical Demands & Working Conditions - Commercial & Municipal Drilling Assistant (PDF)
Physical Demands & Working Conditions - Commercial & Municipal Pump Technician (PDF)
Physical Demands & Working Conditions - Domestic Service Technician (PDF)